Adaptability and preparedness have never been greater business assets than they are right now.
On one hand, business owners need to be able to go with the flow and adjust to changing information and recommendations. On the other hand, we also need to take steps to help our businesses continue to grow and move forward during these uncertain times.
Can a safety-focused office designer really help your business stay prepared and thrive throughout the pandemic? The answer is YES! Here's how :
1. Investing in a safe environment benefits your business
It's apparent by now that COVID-19 is not just passing through. Businesses will need to make lasting, high-quality modifications to their physical locations.
There are a few reasons to invest your resources in safer workplace designs:
Employees who feel secure can and will perform at a higher level
The people who keep your business running will be more able to fulfill their duties effectively in a safe environment. This is especially true for those who must engage in person with customers and with each other.
It's imperative that business owners give employees the accommodations and resources they need to feel safe and comfortable when coming to work every day.
Employees without prudent accommodations may feel fearful and undervalued, impacting their productivity and customer service.
Customers who do not feel safe will be less likely to engage with your business
One thing all target markets have in common right now is that staying healthy is a top concern. Customers that spend time in your locations should feel protected and comfortable on the premises.
If a customer feels like your environment is unsanitary or that you are not taking proper safety measures to prevent the spread of COVID-19, they may not choose to come back. This is especially true for restaurants and businesses providing personal services (such as the beauty/spa industry).
Safety impacts your bottom line
Your employees and customers are more than just commodities. However, protecting them will also protect your financial viability.
It is estimated that sick workers cost U.S. businesses around $530 billion per year. And that figure was calculated before the global pandemic.
Sick employees can cost your business dearly, especially if you have several team members out at the same time. Protecting them can eliminate unnecessary drains on your bottom line, such as sick leave payouts and lost productivity.
2. Modifications are possible to make your existing setup safer
The good news is, you don't need to completely overhaul your office setup or facilities in order to protect your employees and customers.
An expert office designer can examine your space and create solutions to help keep everyone healthy while also maintaining functionality.
The experts at Exhibit Options have the skills and manufacturing capabilities to create custom, social-distancing compliant office floor plans, desk partitions, protective barriers, and more.
Exhibit Options is up to speed on state laws and recommendations across all industries. Components are all fabricated in-house and installed by experts, so the process is smooth and professional from start to finish.
3. You can be safe AND stylish
Remember that kid in your neighborhood who wore a helmet, knee pads, elbow pads, wrist guards, and a set of goggles to ride his bike?
Protecting your workplace won't be anything like that, we promise!
A stylish and safe workplace can help employees and customers feel "back to normal" while still respecting the constraints of operating during social distancing.
Our office designers have decades of experience in creating spaces that are both visually stunning AND practical. Here's a look at some of our work: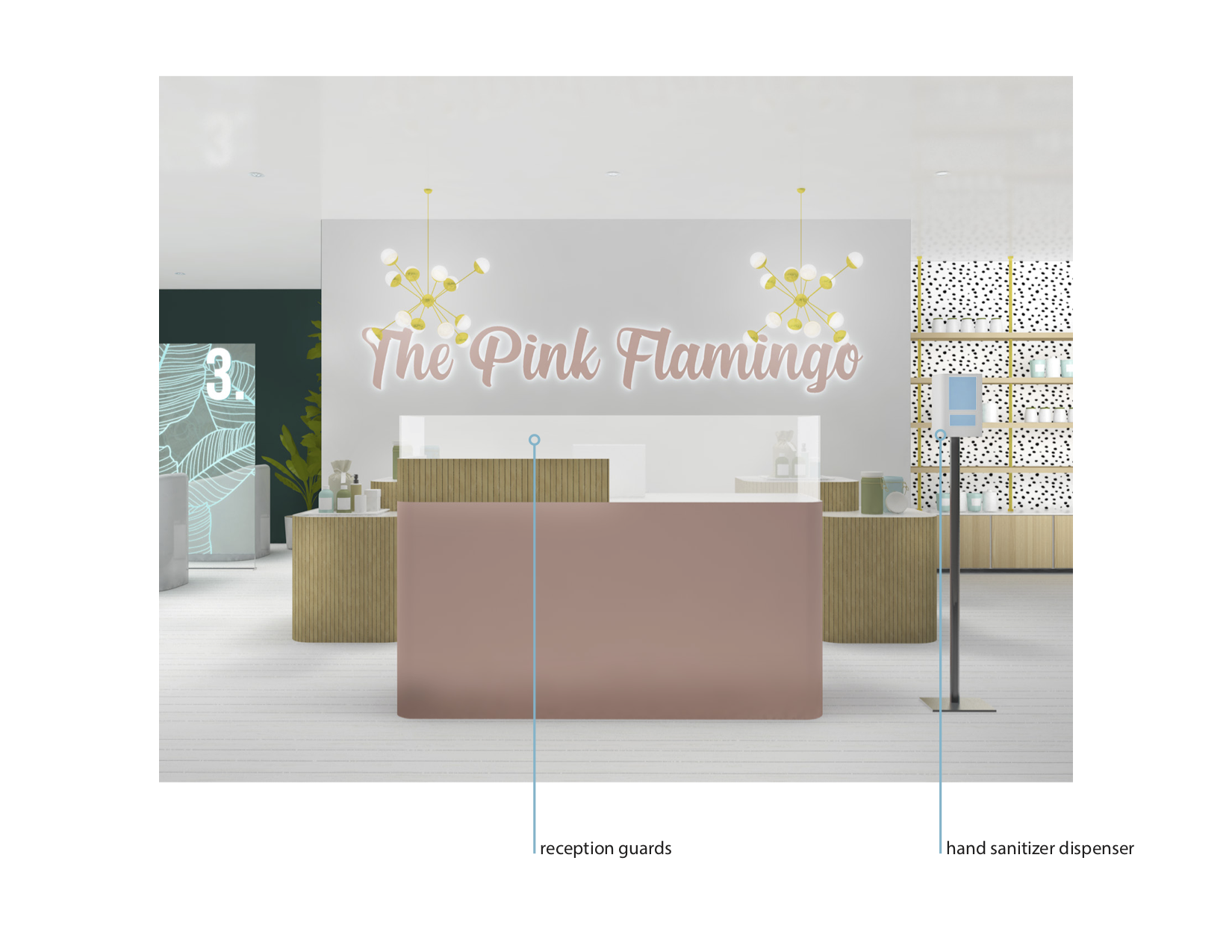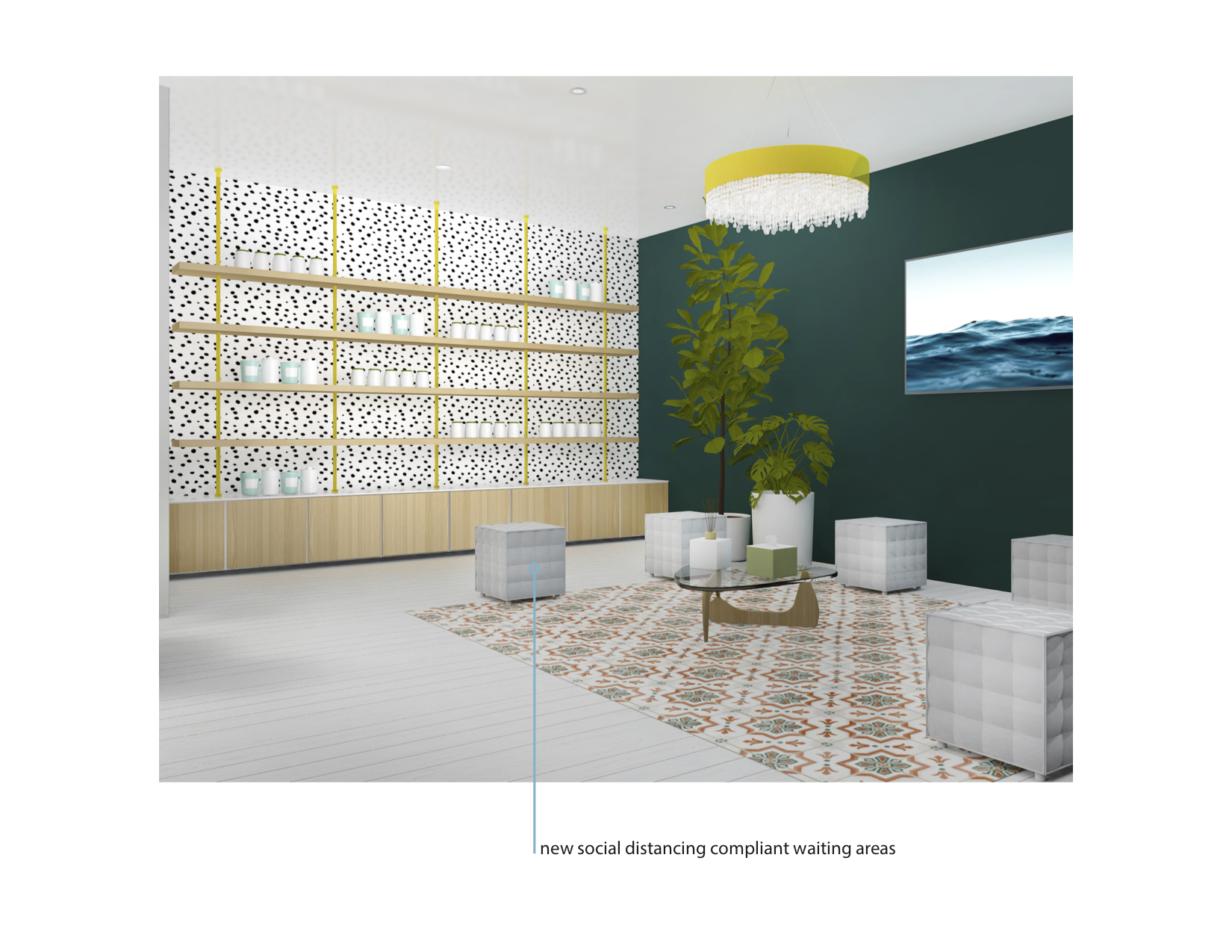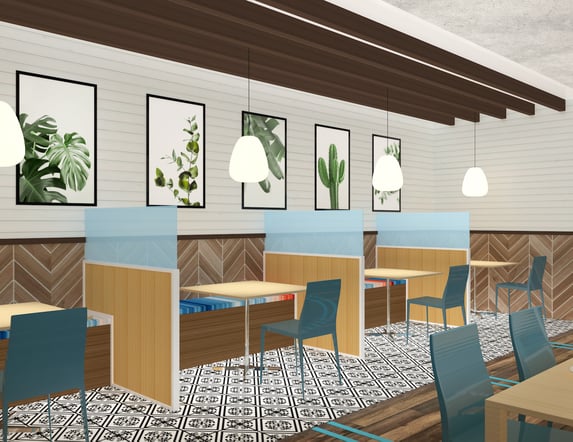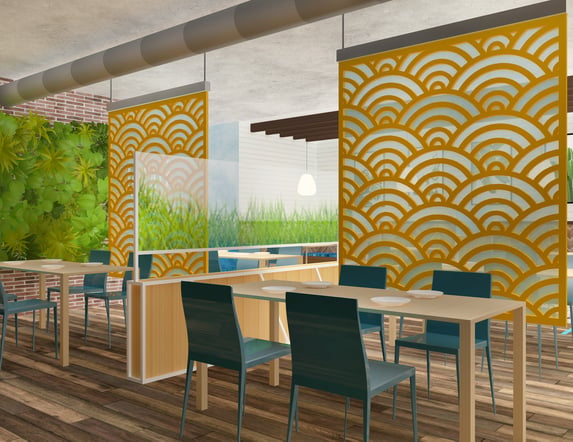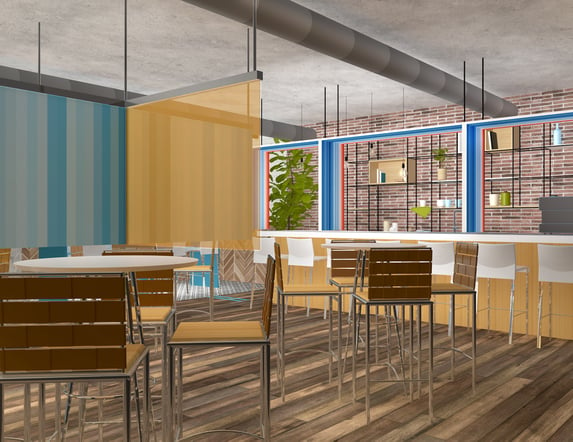 Our Exhibit Options team is ready to help you create beautiful, custom-made, safe solutions to help keep your business thriving during this uncertain time. Want to know what we could do for your office, waiting room, salon, restaurant, or facility? Please don't hesitate to reach out!